1.Hull Form
The type is a highperformance displacement boat with single hull, deep V section, double knuckle lines, transom stern.
2.Main Data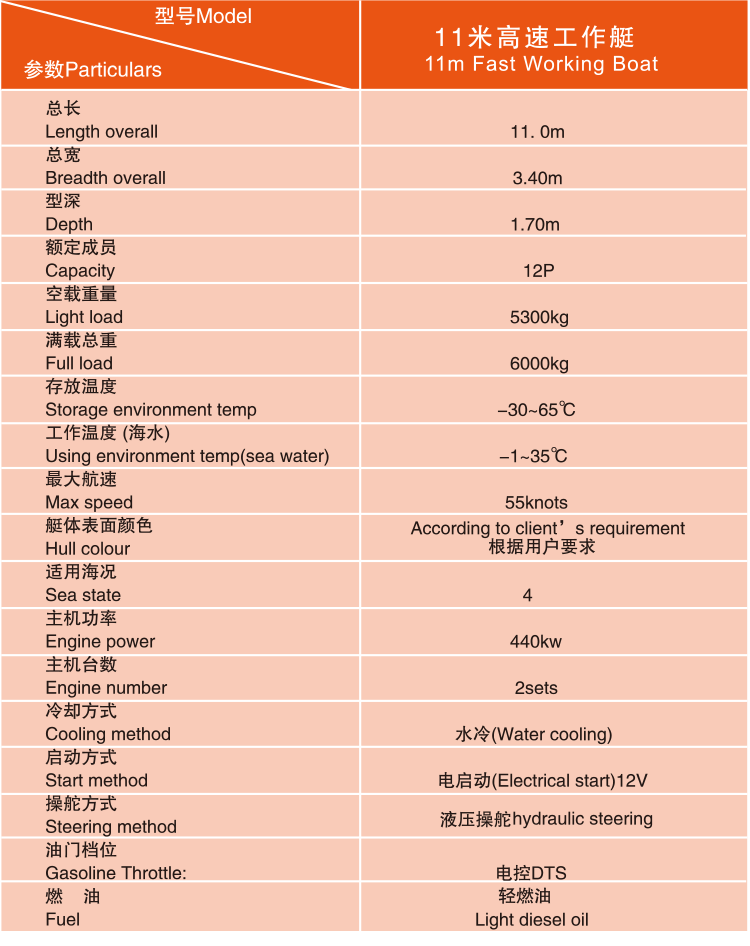 3.Performance
1. Endurance is not less than 250 sea miles at a cruising speed of 25knots with full load.
2.When damaged boat into the water, under the condition of the floating body is not lost, floating body can still provide enough buoyancy for bcat safely afloat in the horizontal plane, can satisfy the requirement of insubmersibility;
3.This boat has the weather patrol decks on the stern and bow. The deckhouse is at centreback. Below is engine room. The rescue deck is near the waterline.When the boat with the full load and low speed navigating. The lower deck can be rescued the men overboard.